Hyde Park Update
Jennifer Bingham, the owner of Cru Cellars, recently signed a lease to open "Bouzy" in Hyde Park. Bouzy – a wine region in France known for its champagne houses—will be a new champagne and cocktail bar with an extensive list of 75 sparkling wines and plans to offer lunch and dinner. This location will also feature a private cellar that guests can book for small events. Bouzy is currently in the design phase and will be ready for business around mid to late 2021. (Tampa Bay Business Journal, January 15, 2021)
Westshore Marina District
The Westshore Marina District is a vast 52-acre project offering waterfront living from studio apartments to luxury residences with private club amenities. This community was designed with style and walkability and amenities in mind. This will be waterfront living at its best, featuring three parks and waterfront walking trails, 150 boat slips, 350 condominium units in a high rise tower, 747 apartments, and 160 townhomes. Residents will enjoy 60,000 square feet of boutique retail space with planned tenants such as Duckweed, Urban Market, Cru Cellars wine bar, coffee shop, juice bar, and a waterfront restaurant. Some of the retail spaces are planned to open as early as the first quarter of this year. Select units are still available for purchase in the tower, penthouse, and harbor homes. (marinapointe.com)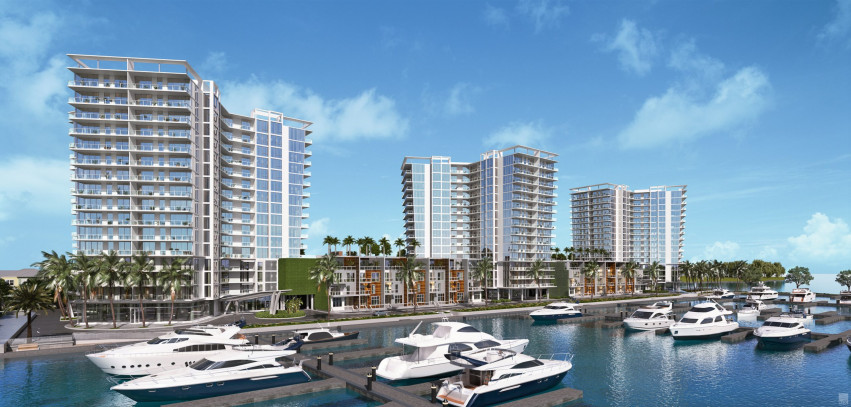 Motor Enclave
This $100 Million development project received final approval from Hillsborough County. The 200 acres of property will include condos, a 30 acre off road experience track, 1.6 mile performance driving circuit, corporate event center and private garages. The 300 private garages will range from 2/3 vehicles to units that can hold up to 7 cars, the garages went on pre-sale in February.
Tampa Edition
The Tampa EDITION is located in the Water Street district and will be Tampa's first 5 star hotel. The EDITION features a new generation of luxury by offering "one of a kind" experiences under one roof. Guests will enjoy the totally unique property with floors 1 through 9 affiliated with the hotel and floors 10 through 26 exclusively for residences. The Tampa EDITION is on track to open in late 2021 and will be the home for 172 guestrooms and suites, 37 residences, 6 food and beverage outlets, 1 penthouse suite, along with meeting and event space. A 2 bedroom, 2 bathroom residence will start at 2.1 million, with 50% inventory pre sold including the 2 story pent house.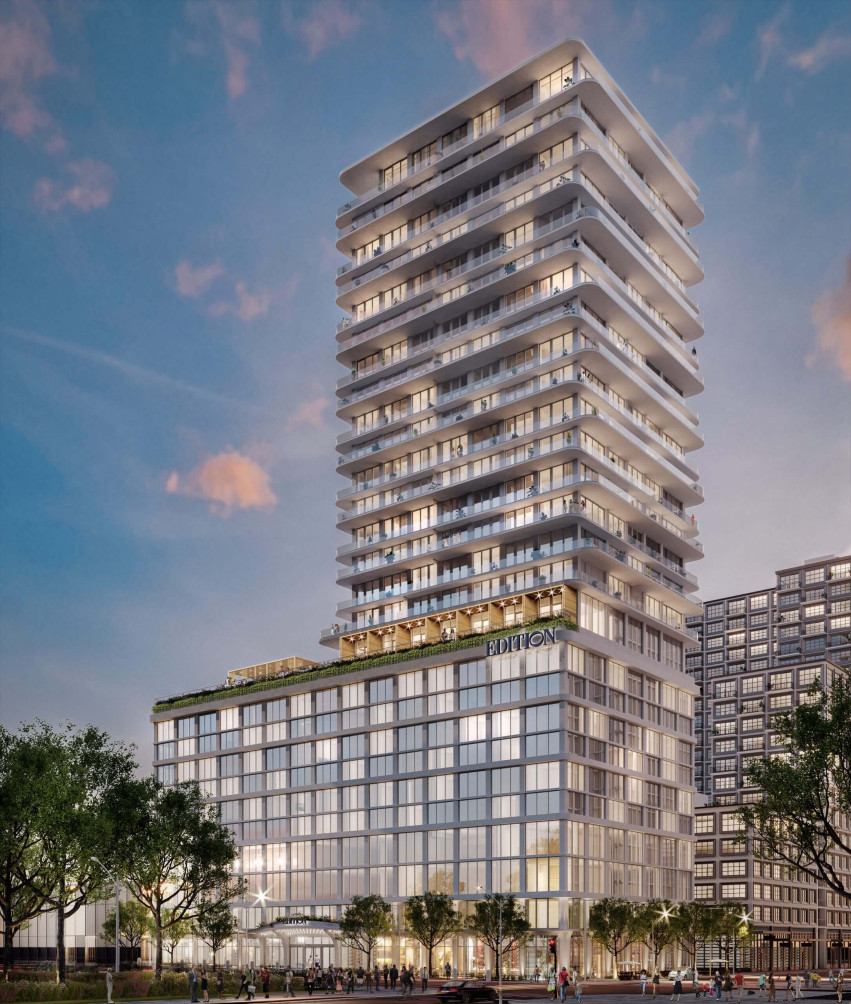 Midtown
This 22-acre Midtown project is still on track to open very soon as construction crews raced to finish this project for Superbowl, just half a mile away from Raymond James Stadium. The dual property hotel, Aloft, and Element, will feature modern luxury and are now taking reservations. The project will also feature Whole Foods market, True Food Kitchen, Burton's Grill and Bar, Shake Shack, Joffrey's Coffee & Tea, and REI Co-op. This millennial and Gen Z wish list is just steps away from NOVEL, an apartment complex combining luxury and convenience that offers studio, one, two, and three-bedroom units. (midtowntampa.com)
Redevelopment of Tropicana Field
St. Petersburg unveiled seven proposals for the redevelopment of the 86-acre Tropicana Property. The Tampa Bay Rays have a current lease that will expire in 2027. St. Pete is exploring multiple development proposals that have been submitted, both with and without a major league baseball stadium for the Rays. Mayor Rick Kriseman "will not support any taxpayer money funding a stadium for the team's preferred split-season scenario." (Tampa Bay Business Journal, January 26, 2021). The total development cost is expected to range from $2.22- billion to $2.6-billion. Among the seven proposed plans, each has a similar idea: office space, residential units, hotels, and public parks.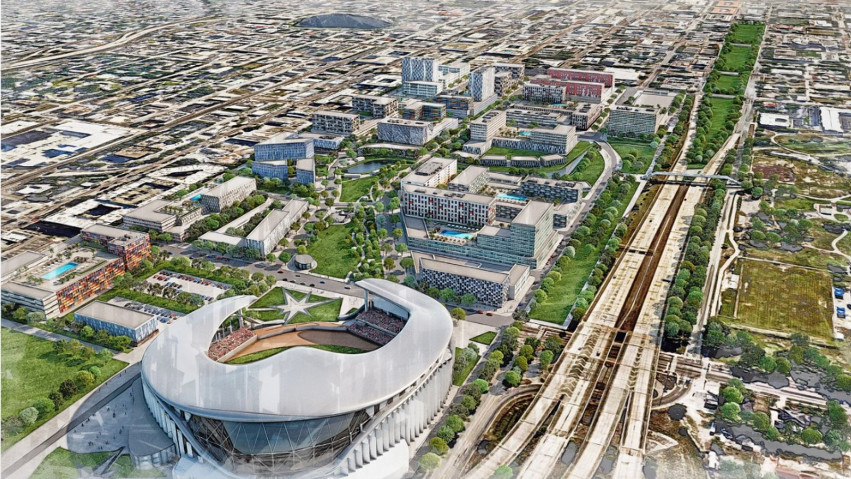 Howard Frankland Bridge
Taking advantage of the reduced traffic due to Covid, the $864-million Howard Frankland Bridge project is underway, a month ahead of schedule, so watch out for lane closures and delays. This project will generate a completely different traffic flow in and out of Tampa. Some of those improvements include faster emergency response times, streamlined routes for hurricane evacuation, and the ability to accommodate heavier loads. The bridge will have four general, non-toll lanes and two toll express lanes in each direction. The project will also add a bike/pedestrian path to connect Pinellas and Hillsborough County. Once the new bridge is complete, the current 1959 bridge will be demolished. This 5.8-mile project is scheduled to be completed in 2025. (Yahoo News, January 15, 2021)