DeBartolo Development
Many any locals are wondering what happened to the DeBartolo development project located off West Shore Blvd. The Isles at Old Tampa Bay plan originally featured building more than 1200 residential units, including multi-family, with 189 boat slips plus retail space. The 162 prime waterfront acres are located in South Tampa, formerly known as Georgetown apartments, and is the last remaining waterfront land of its size in Tampa Bay.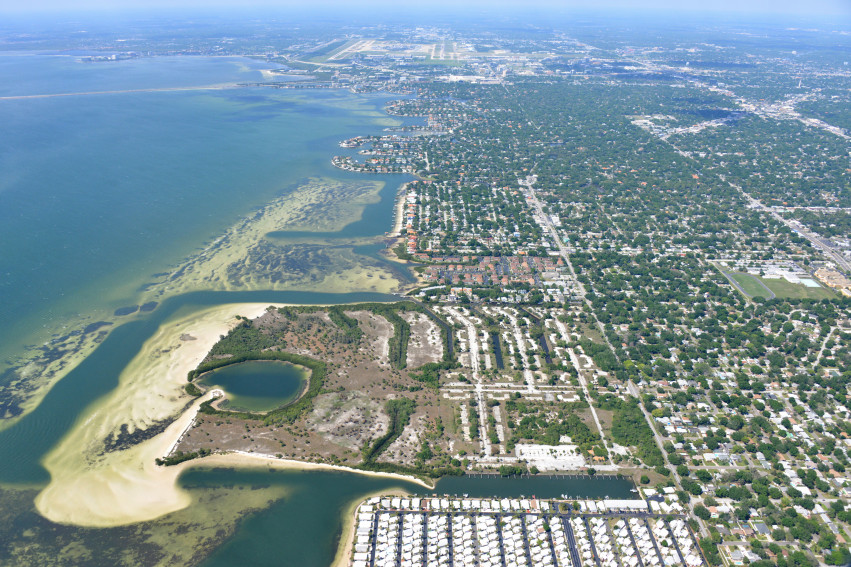 The City of Tampa issued various violations, including working without permits, wetlands protection, protected tree removal, and obstructing streets and walkways. Though the city has recently lifted a stop-work order, they are still pursuing an investigation into illegal tree removal. That penalty is a fee equal to triple the site's permit costs, plus mitigation for tree replacement.
Some local residents have mixed feelings about the space being developed, saying "that whole area was like the last green space in the city- and there's a lot of wildlife that was affected, and I think that should have been taken into account." said Teresa Parrino. She'd like the property preserved as a large conservation area.
The developers hired a wildlife removal company to relocate any wildlife currently located on the 162 acres, including the rattlesnakes, who began migrating into peoples' backyards down the street. The wildlife removal company's phone number is posted on the Isles at Old Tampa Bay website for locals to call if they have wild animals migrating into their backyards.
The DeBartolo development spokesperson said the ownership team had been patiently developing a plan to create value in the neighborhood and enhance marine life. They are currently working with the city to acquire the correct permits. DeBartolo states they appreciate this project's significance to the neighborhood. They originally planned on 1235 residential units, and now, they plan only to develop 550 residential units, and 67 of those will be single family waterfront estate homes with 130 luxury townhomes and 189 boat slips. (baynews9.com)
Timeline: Early 2021, construction crews started clearing the site and making offsite improvements to the surrounding areas such as Westshore Blvd. Frontier Communications and TAPC will begin working on their facilities in Westshore this month. Summer of 2021, pre-sales of the waterfront lots will become available. Construction is expected to be finished in mid-2023.
DeBartolo Development plans to keep the local community in the loop on the construction and hopes to rebuild trust along the way. They plan to post any updates directly on the Isles of Old Tampa Bay Site - http://www.islesatoldtampabay.com/.